#127  ILLINOIS  Barber Razor Sharpening  Strop, 2-1/2"x 23"  Top Grain Cowhide
Illinois Hanging Razor Strop #127
This very affordable Double Razor Strop will assist in keeping your Straight Razors "Shave Ready".
This strop is manufactured by America's oldest production strop maker.
This Strop measures 2-1/2″ X 23″ and is actually two separate strops, one consisting of Prime Quality Leather, the second of "Barber's Best" Fine Weave Linen Finish.
Both the Leather and Linen strops have Stitched Leather Handles.
The manufacturer recommends that their Leather strops be treated with FROMM Strop Dressing prior to its first use.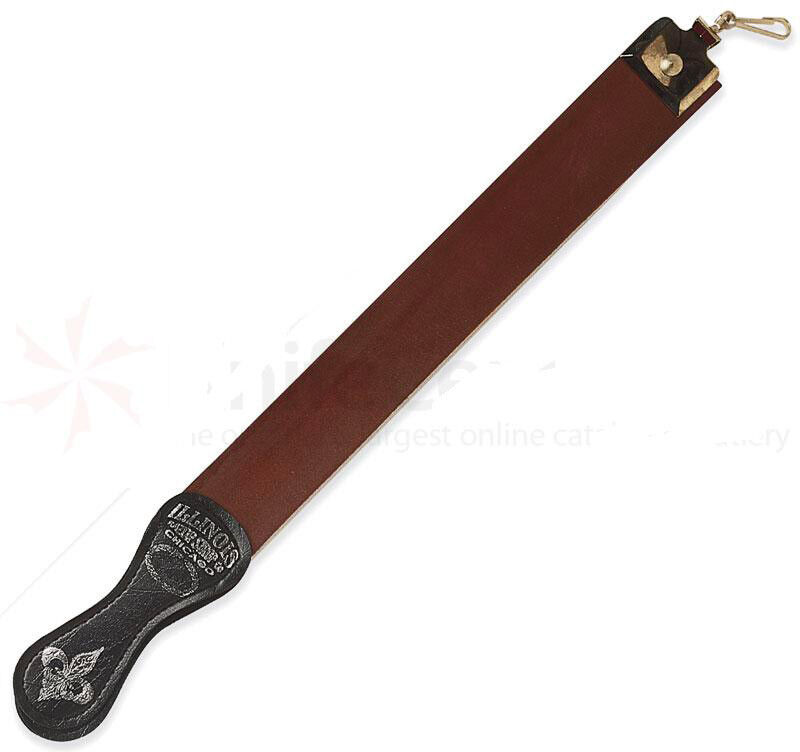 Brass Clamp and swivel at one end for easy attachment to a hook or wire shelf.

Proudly Made in the USA.

Strop Dressing Sold here separately.