China Glaze CITY FLOURISH 2014 ,  1/2 oz. #1292  Petal To the Metal

High Coverage
Professional 220-strand brush for ease of application
Non-Thickening Formula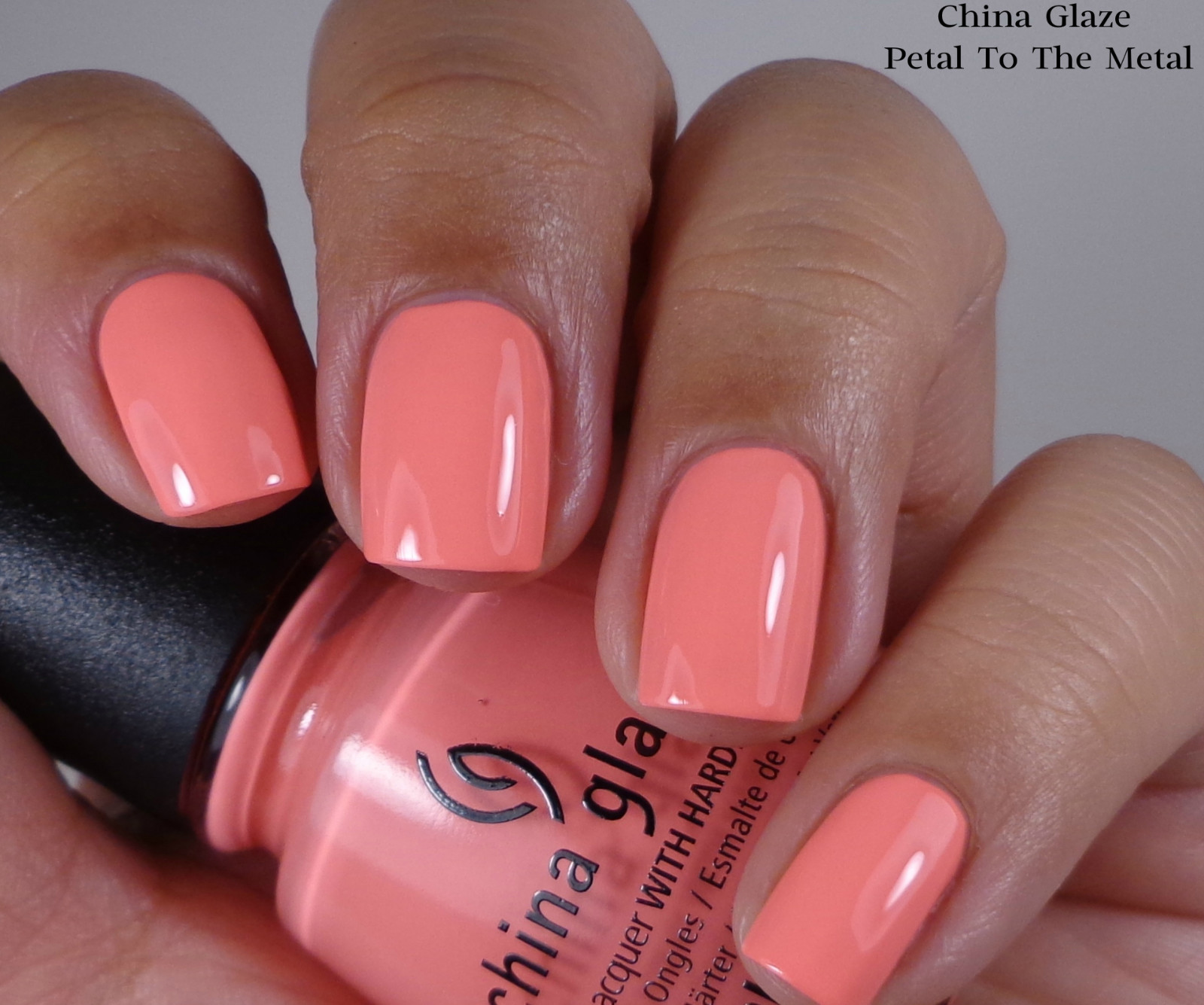 China Glaze City Flourish Collection offers 12 different shades to show off a blooming personality in poppy cremes and shimmers.
The crosswalk is this Socialista's catwalk! Shedding her winter coat and long layers, Spring is the season to show off her nice stems.
$2.49
and
$3.25
shipping via usps with tracking info
China Glaze City Flourish
includes twelve tropical colors that reflect the lights, fabrics, and energy of a busy marketplace. The set is actually split into two collections. The first is the color-soaked Pollen In Love (shown on top), which contains (left to right):
Don't Honk Your Thorn
,
Strike A Rose
,
What A Pansy
,
Thistle Do Nicely
,
Grass Is Lime Greener
, and
Metro Pollen-tin
.
For pastel fanatics, Peonies & Park Ave is the way to go. The set includes (left to right):
Petal to the Metal
,
Peonies & Park Ave
,
In A Lily Bit
,
Lotus Begin
,
At Vase Value
, and
Spring In My Step
. - See more at: http://www.nailitmag.com/nail-designs/china-glaze/china-glaze-city-flourish#sthash.IG1IMCjr.dpuf