CLEAN & EASY  # 245010 PERSONAL ROLL-ON WAXER, QUICK & SIMPLE WAY TO REMOVE HAIR


Clean + Easy Personal Roll-On Waxer with Thermostatically Controlled Electric Warmer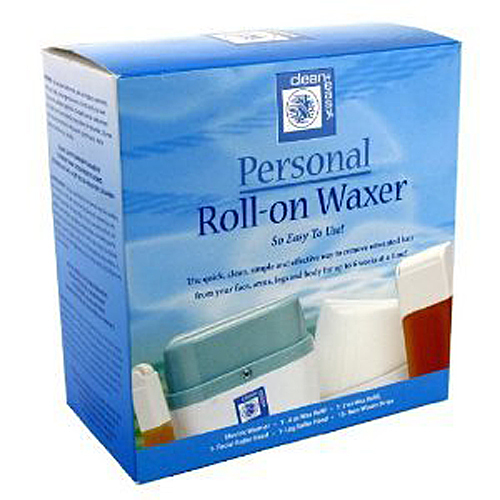 Disposable roll-on wax applicators for face and body, & wax remover strips. 45000
Contains: Electric warmer, 1- .4oz wax refill, 1- 2oz wax refill, 1- facial roller head, 1- leg roller head, 15- non-woven strips.
The quick, clean, simple and effective way to remove unwanted hair from your face, arms, legs and body for up to 6 weeks at a time!
$29.95
AND $5.00 SHIPPING VIA USPS WITH TRACKING INFO