CLEAN & EASY #245015 PORTABLE, HOME USE FACIAL WAXER
 
Clean + Easy Facial Waxer is a compact, portable unit that is simple to use, and makes waxing your face at home a breeze.
This portable unit just plugs right into a wall socket and heats up 15 minutes.
 Box also includes: 1 facial wax refill with roller head, 30 strips, and a .5 oz bottle of Cleanse.
Bring salon waxing results to your home and save on time and money.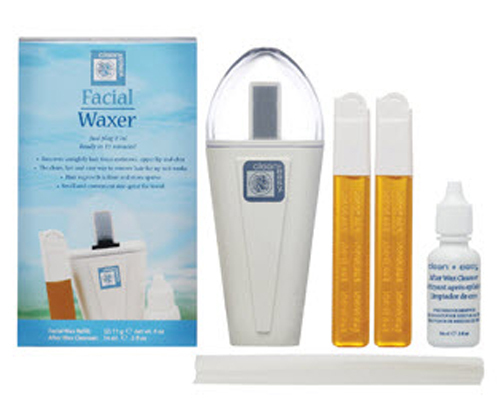 Electric Warmer
2 4oz Wax Refills
1 Facial Roller Head
1 .5 oz After Wax Cleanser
30 Epilating Cloth Strips
$49.00
AND $5.25 SHIPPING VIA USPS WITH TRACKING INFO