CLEAN & EASY # 43620 CLEAN UP SURFACE CLEANER SPRAY  16 OZ.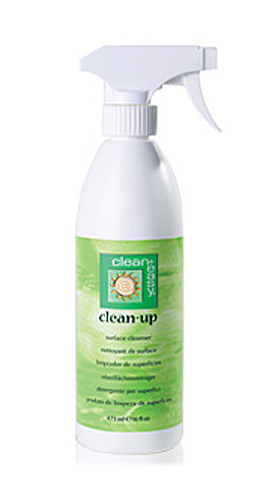 Clean-Up Surface Cleanser Spray
* A surface cleanser with a convenient spray pump that disinfects and sanitizes salon surfaces
* Cleans wax warmers and most salon surfaces to remove grease, oils, and wax residue from carpets, floors, and upholstery.
* Also removes chewing gum, pencil and crayon marks.
* 16 fl. oz. / 473 ml
$9.75
AND $5.50 SHIPPING VIA USPS WITH TRACKING INFO