CLEAN + EASY EPILATING POT WAX WARMER MINI KIT FOR HAIR REMOVAL
Complete waxing kit for students and beginning professionals.
Clean + Easy is the leader in waxing products for the professional.
A sanitary, low-maintenance, compact waxing system.
Compact, sleek, professional design saves space and won't tip over.
Adjustable temperature control.
Hinged, unbreakable cover keeps wax clean and hygienic.
Lighted On/Off switch.
Fits wax cans of other popular brands.
The thermostatically controlled unit uses specially formulated Clean + Easy waxes, made with honey, beeswax and other natural ingredients.
Easy application with superior results on even the most stubborn hair.
120V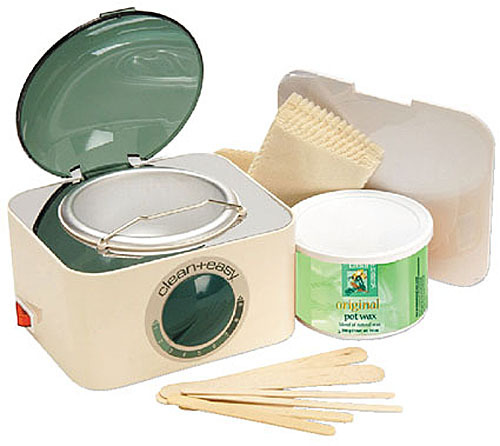 Kit includes:
Deluxe warmer.
Original pot wax 14 oz.
Large muslin strips 20-ct.
Variety 10 pack- applicator sticks: petite, small & large.
Rest bar.
Wax collars 10-ct.
Instructions.
$48.95
AND $10.00 SHIPPING VIA USPS WITH TRACKING INFO