CLEAN + EASY RESTORE AFTER WAX DERMAL THERAPY LOTION W/ ALLANTOIN  16 oz.   
Clean & Easy Restore is a conditioning moisturizing lotion that smoothes the skin after hair removal has

been carried out. It can however also be used as a massage lotion before and after paraffin dips.
This remarkable formula contains Squalene, Shea Butter and other botanicals

such as Aloe Vera and Allentoin to soothe, heal and protect the skin.
This is a great treatment for use after depilatory waxing and leaves skin feeling substantially softer, calmer and moisturized.

It doesnt take long to absorb and is suitable for use on sensitive skin too.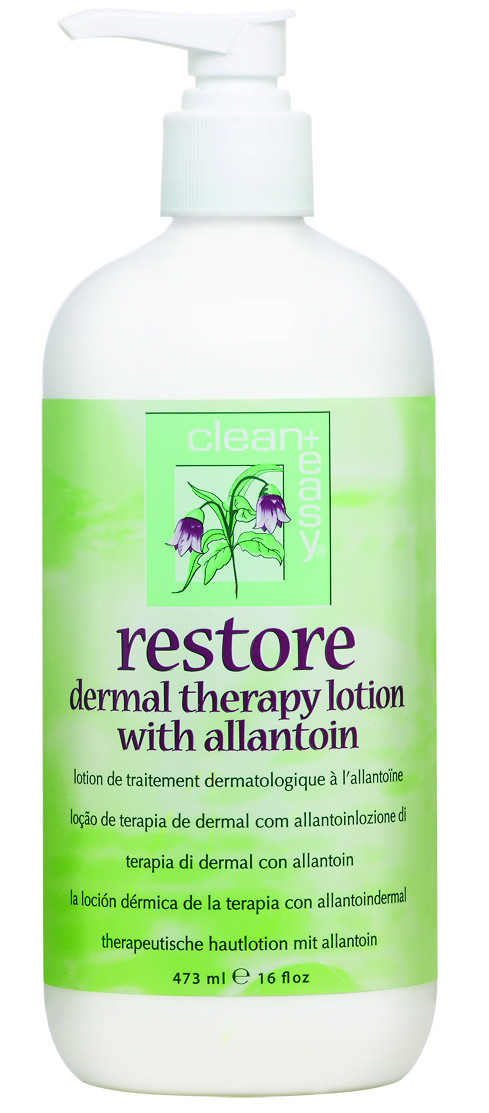 $9.59
AND
FREE
SHIPPING VIA USPS WITH TRACKING INFO