GiGi CREAM gg Post waxing skin cream, restores moisture & softens skin  6 oz.
Anti-redness, anti-inflammation and anti-irritating benefits
Exceptional ingredients
Nourishes and soothes skin
Restores pH level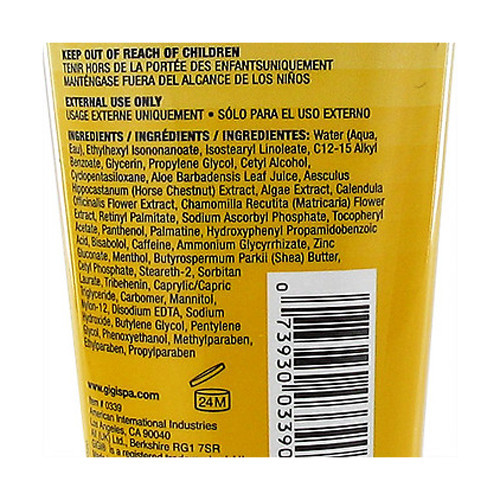 GiGi GG cream is a multifunctional cream with exceptional ingredients that nourish and soothe skin after waxing for incredible results. The benefits of GG Creme include anti-redness, anti-inflammation, anti-irritation and anti-aging. It deeply nourishes and restores pH level, to name a just few of its many benefits.
Key ingredients include caffeine, horsechestnut, vitamins and minerals.


$10.50
and
free
shipping via usps with tracking info