LUXOR pro  Wet Brush - Selfie Brush , fits Apple iPhone 5 and 5s,  (purple)


Easily take the best selfies ever with the Selfie Brush™. The Selfie Brush™ is a fabulous paddle brush and cellphone case in one.
Have your best hair in every selfie with the Selfie Brush™.
 Perfect social media tool. Look good on Facebook Instagram & Twitter • Paddle brush gives professional results • Easy to find in pocket book • Offers superior phone protection • Ability to text or make a phone call with phone in brush
The Brush that has everyone talking!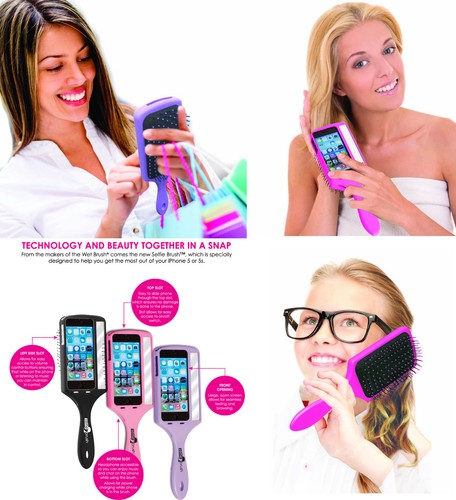 Makes your cell phone easy to hold
for the best selfies ever!
Comes in Pink, Purple and Black.
Works with iPhone 5 and 5s. More phone models to come.

$14.99
AND
FREE
SHIPPING VIA USPS with tracking info from Ebay