MAR-V-CIDE 12 OZ. CLIPPER EASE SPRAY DISINFECTANT
Disinfects, cleans, lubricates, cools, prevents rust
For use by hair stylists, barbers, animal groomers and veterinarians.
Disinfects and lubricates hair clippers: Acts as a virucide, fungicide, bactericide and tuberculocide.
Leaves a light lubricating film on clipper blades that reduces friction, smooths the clipping action and prolongs the effective life of the blade.
Cools Hair Clippers: Turn the clipper off occasionally during use to spray the blade and teeth.
The lubricating aerosol sprays away hair, dandruff and dust particles, and cools the metal.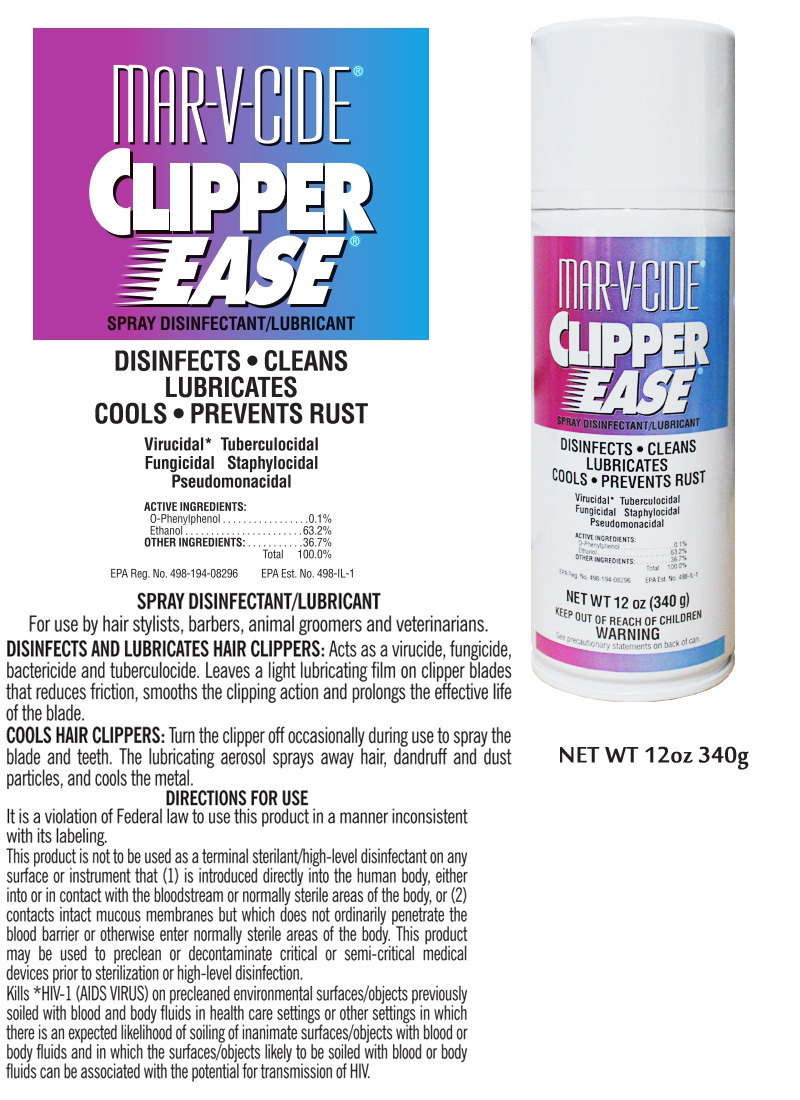 1_ 12 OZ CAN

$10.90

AND FREE SHIPPING VIA USPS WITH TRACKING INFO