MARVY MAR-V-CIDE II GERMICIDE 16 OZ CLEANER, DISINFECTANT,  tuberculocide
 Formulated for effective hair salon instrument sanitation. Mar-V-Cide II Germicidal Cleaner is effective for immersion disinfection solution.
Acts as a germicide, fungicide, tuberculocide and virucide.
Mar-V-Cide II Germicidal Cleaner is recommended for use on nippers, brushes, combs, rollers, tweezers, razors, clipper blades, manicure, pedicure and other implements commonly found in salons, including most plastics.
 This product is formulated to inhibit the development of rust on stainless steel instruments.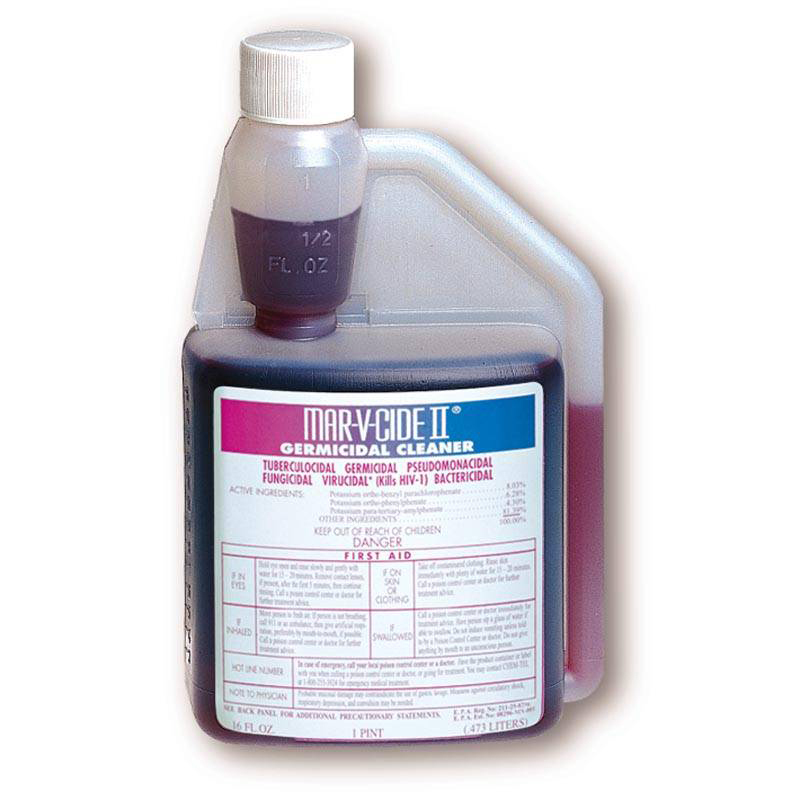 Makes 32 gallons of cleaner.
$22.95
and
free
ebay shipping via usps with tracking info.