MASTER BARBER #CM0690 Classic Safety  men's Shaving Razor, Bombay Openeing

INCLUDES FREE PACK OF 10 DORCO razor BLADES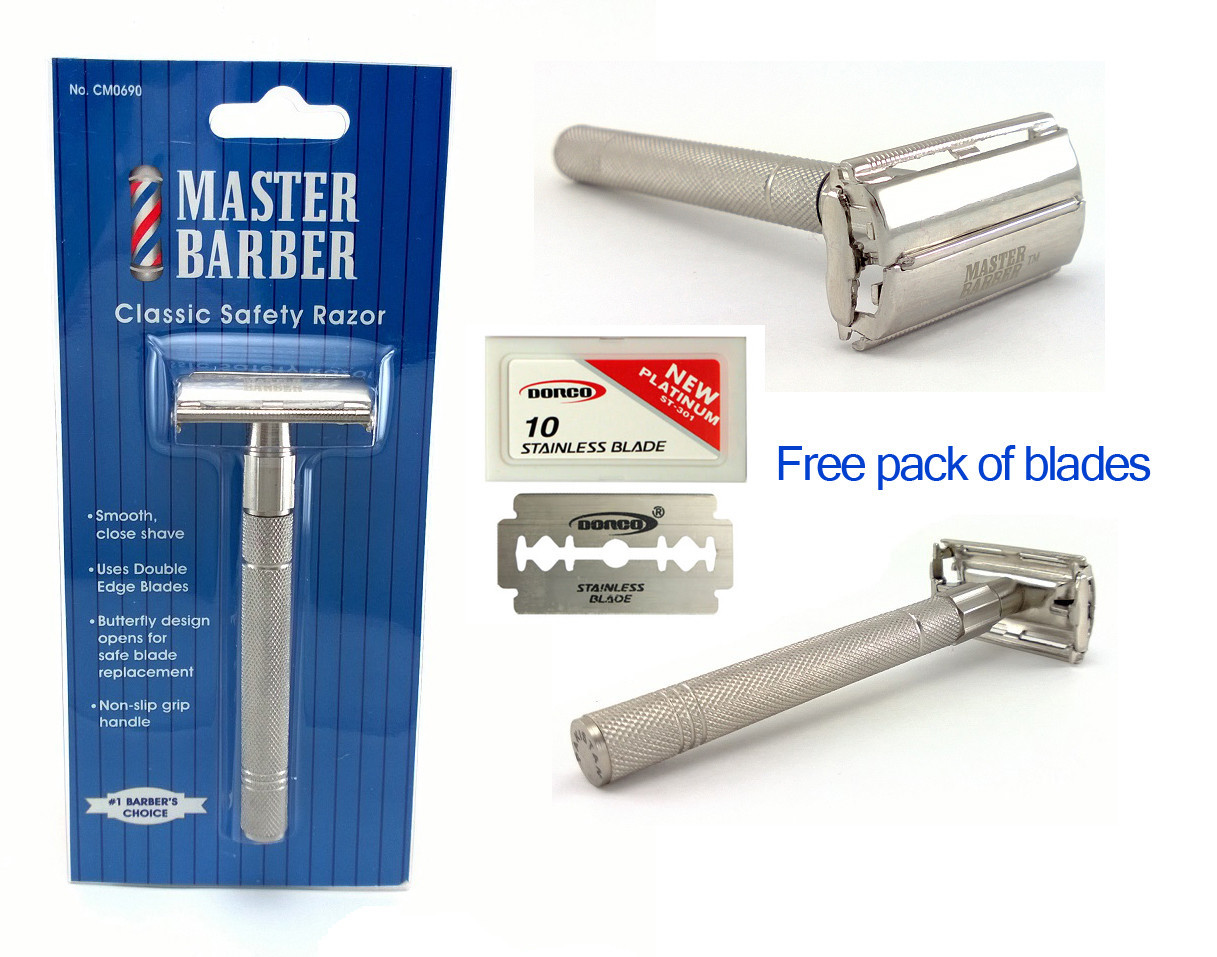 Master Barber Classic Safety Razor. Butterfly design safety razor with a non-slip grip handle. Nickel plated.

The butterfly mechanism allows for a safe and quick exchange of the shaving blade.

The textured grip handle prevents slipping and helps to provide a secure grasp while shaving.

Made in Pakistan
4" LONG HANDLE

 $19.99 AND FREE SHIPPING VIA USPS WITH TRACKING INFO