MERKUR #MK25C  Men's All metal Safety Shaving Razor, Long Handle, Bombay Door
This traditional style double-edge opening mechanism razor comes in a rich polished nickel (corrosive resitant) finish.
This is the connoisseur's razor- uncommonly smooth and lasting in cut!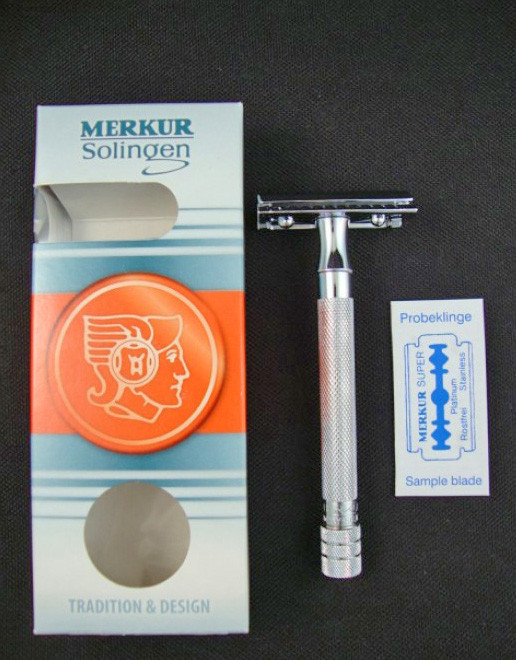 Uses standard double edge Personna, Vincent, Derby, and Feather razor blades.
Long Handle (4 inches long). Made in Germany. 1 blade included
The Merkur 23C Long Handle Double Edge Safety Razor (or Merkur 180) is one of Merkur's most favored safety razors. It has the classic head which allows for a close shave without being overly aggressive and an extra long handle for easy grip. The original double edge safety razors from Merkur have earned respect and gratitude from men all over the world for the high quality. - See more at: http://classicedge.ca/index.php?route=product/product&product_id=494#sthash.SELa4DtG.dpuf
$32.95
PLUS SHIPPING
VIA USPS WITH TRACKING INFO