MERKUR # MK333C Classic Men's Double edge Safety Shaving Razor, Short Handle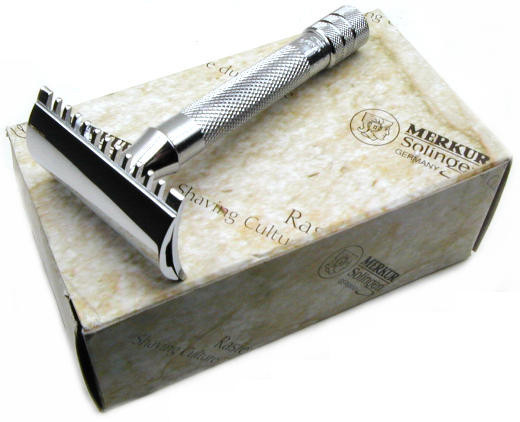 The Merkur Classic Safety Razor is a chrome finished 3-piece double edge razor.
The comfortable handle is approximately 3" long and is designed with a non-slip grip.
This razor uses double edge blades for a close and comfortable shave.
Replacement blades are available.  Please see our listings, Thank You....
$32.95
AND
FREE
SHIPPING VIA USPS WITH TRACKING