NEW INTENSE COLOR 8 PK -COMODYNES SELF TANNING TOWELETTES, SUNLESS TANNING
SUNLESS TANNING AT ITS BEST

Intensive & Uniform Color
They provide an even, safe and clean tan on face and body in just 3 hours, giving a natural, healthy skin tone. 

No side effects, no streaking.  Their formula, with a moisturizing complex, eliminates the feeling

of tightness and keeps the skin soft.  Their perfume leaves no aroma on the skin.
Do not contain sun filters.
The Self-Tanning towelettes are safe, unlike uv rays their formula does not penetrate the deep layers of the skin.
The tan tone depends on the skin type and their intensity adapts to provide natural

results on both fair and dark skins.  Recommended for all skin types.
Individually wrapped Self Tanning towelettes, not messy creams or sprays in tubes or bottles. 

If you have used the leading creams on the market today, you will understand why this is our most popular product.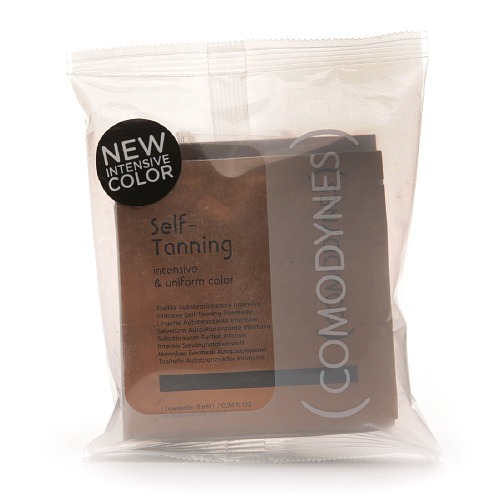 8
-TOWELETTES
$19.50
AND FREE SHIPPING VIA USPS PARCEL POST WITH TRACKING INFO