NO-RINSE HAIR SHAMPOO, APPLY-MASSAGE-DRY, NO WATER  2-16 OZ. BOTTLES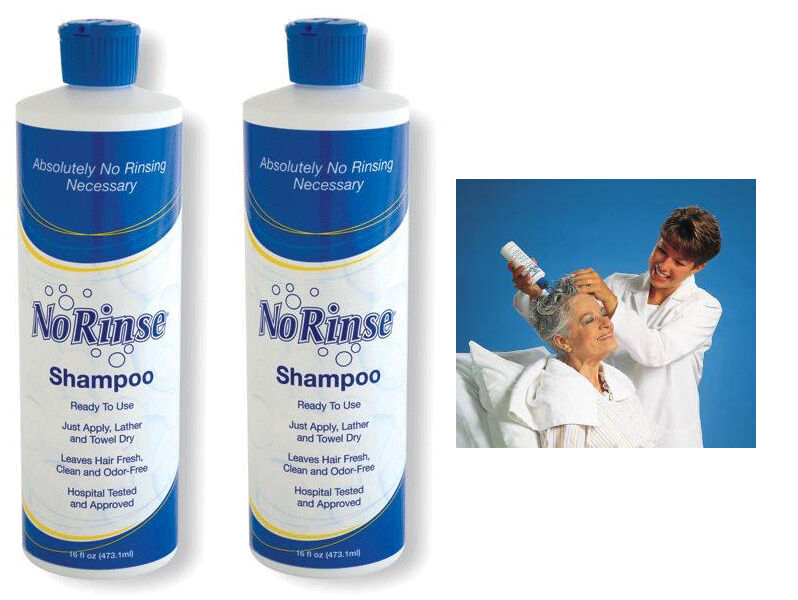 Just Apply · Massage · Towel Dry · and Style, Penetrating sudsing action does the cleansing.
You can shampoo almost anywhere, even sitting in an easy chair. Shampooing the No-Rinse way eliminates the inconvenience of rinsing.

Many men, women and children - for one reason or another - cannot get into a tub or shower.
In these situations, shampooing becomes difficult. In some cases, rinse water may

not be available or perhaps rinse water cannot be drained easily.

No-Rinse enables an individual to maintain hair cleanliness with absolutely no rinsing required.
2-16 .OZ Bottle FOR $19.50 PLUS  $5.50 SHIPPING VIA USPS WITH TRACKING INFO