Omega Alum Stick, After Shave Facial Toner, Deodorant,  natural potassium alum

A very handy tool for any shaver, the Omega Alum Stick has many uses to keep skin healthy and looking handsome after shaving. Made from natural potassium alum, the stick is a solid with a protective cover, the edges of the alum rounded for comfortable application. Immediately after shaving, run the stick over the shaven skin, instantly stopping the bleeding of any small nicks or cuts and toning the skin with its astringent characteristics. Alum is also a natural antiseptic, controlling microbial activity and preventing infection. Odors can also be controlled with an application of alum, suggesting use as a skin deodorant.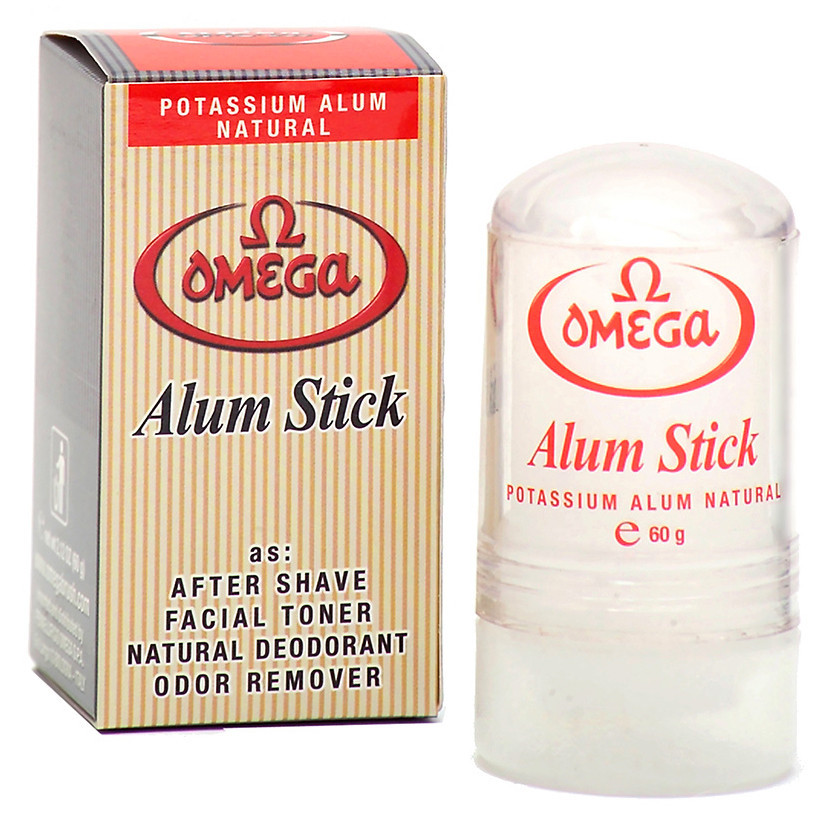 Straightforward shaving products and tools are the main stock in trade of Omega, the Italian shaving tool expert since 1946. Effective shaving soaps and creams, aftershaves and specialized products like alum sticks join the handsome brushes Omega is famous for offering to the wet shaving public. Fortunately for the men of North America, Fendrihan stocks an array of these helpful and reasonably priced products, conveniently available online.
Weight: 2.12 oz (60 g)
Made in Italy
$7.95
PLUS $2.00 SHIPPING VIA USPS