WILDROOT  HAIR GROOMING CREAM OIL 15 OZ.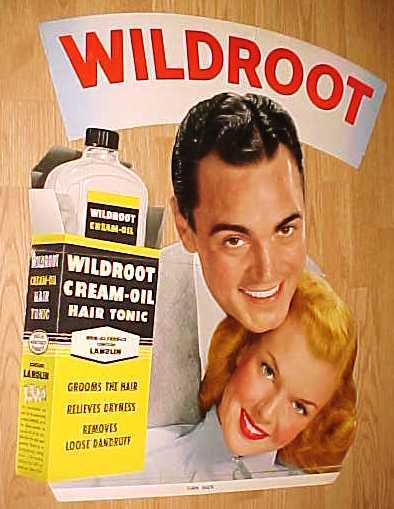 The natural looking hair groom became nationalwide popular with the cartoon "Fearless Fosdick" - a parody of the police detective Dick Tracy.
Wildroot contains grooming ingredients like mineral oil, microcrystalline wax, lanolin and beeswax.
 Has a mild, sweet fragrance that reminds of a 1940s after shave and a hand cream.
Gives a nice, slick, light but firm hold and a natural shine.