ORLY MATTE TOP TOPCOAT, Turns Glossy to Matte Finish   .6 oz.
Orly Matte Top Matte Topcoat Matte it up! Turn regular glossy nail lacquer to a unique matte finish.
Ideal for creating unique nail art and spot varnished nail looks. Directions: Apply one or two coats over your favorite ORLY nail lacquer for a matte look.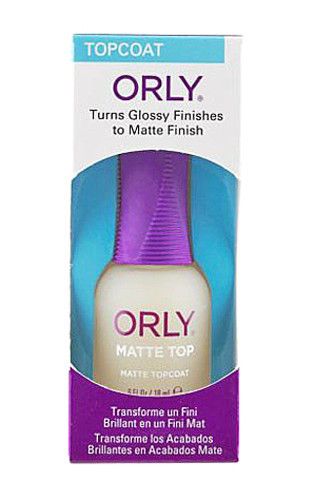 ONE .6 OZ. BOTTLE FOR

$7.95

AND FREE SHIPPING VIA USPS FIRST CLASS MAIL