SURGI INVISI BLEACH FOR FACE & ARMS,  GENTLE FORMULA
Invisi-Bleach is a safe and easy way to lighten facial, arm and leg hair.
Clinically tested to gradually lighten unwanted hair to a more natural skin tone shade.
One application will soften and fade even dark hair, so it becomes unnoticeable.
Invisi-Bleach comes complete with a mixing tray and plastic spatula for easy-to-us application.
Kit Contains: (1) Bleaching Cream 2 oz (56 g)(1) Cream Activator 1 oz (28 g).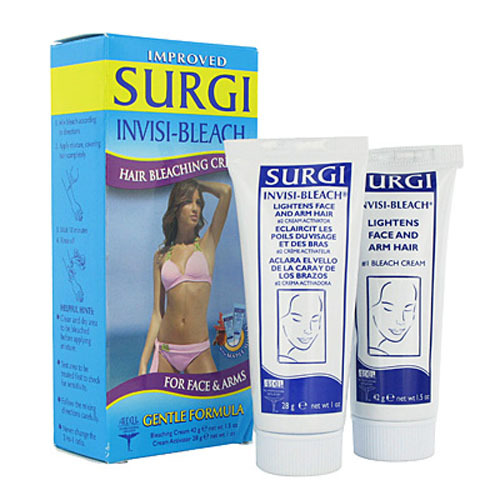 ONE BOX FOR
$5.95
AND $2.00 SHIPPING VIA USPS WITH TRACKING INFO