SURGI WAX HAIR REMOVER FOR FACE ,NO MUSLIN STRIPS NEEDED
Hair remover for face, salon style results, the convenience of home use. 

Microwaveable wax is ready to use in seconds and doesn't require strips - no fuss, no mess.
Surgi-Wax Microwave Formula features Maple Honey to firmly grasp fine and even short hair and remove it from the root. 

Leaves skin sleek, smooth and hair-free for weeks.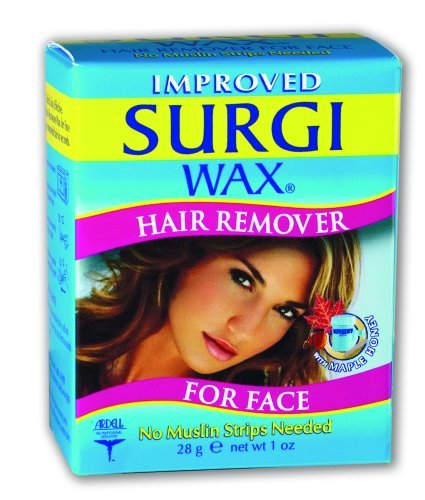 ONE BOX FOR
$5.95
AND FREE SHIPPING VIA USPS WITH TRACKING INFO