THERMAL SPA
Mastex Electric Heat Ankle Boots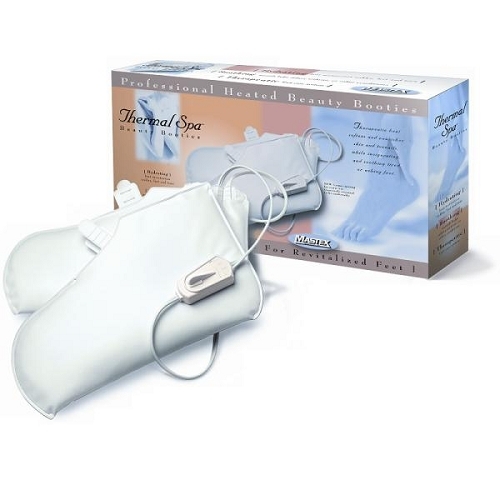 PVC Vinyl / 3 Heats. Electric Heated Boots are an effective method to warm your feet.
The penetrating warmth, when used with a moisturizing cream*, helps to moisturize and hydrate feet, nails, and cuticles.
Designed for use while relaxing (not meant for walking), these warmers will provide years
of hand warmth. Made of soft, flexible vinyl for comfort and easy cleaning. Use with liners.
Soothes, nourishes and moisturizes feet
Provides heat therapy
Oversized to fit comfortably
Long cord between booties allows for more comfort during use
Includes washable liner
Features 3 heat settings
Item # 49142 / Model 25
$49.95

AND $5.00 SHIPPING
VIA USPS WITH TRACKING INFO