SEWICOB #VT1313 RAZOR,CLIPPER, KNIFE, FISHING,CAMPING SHARPENING HONE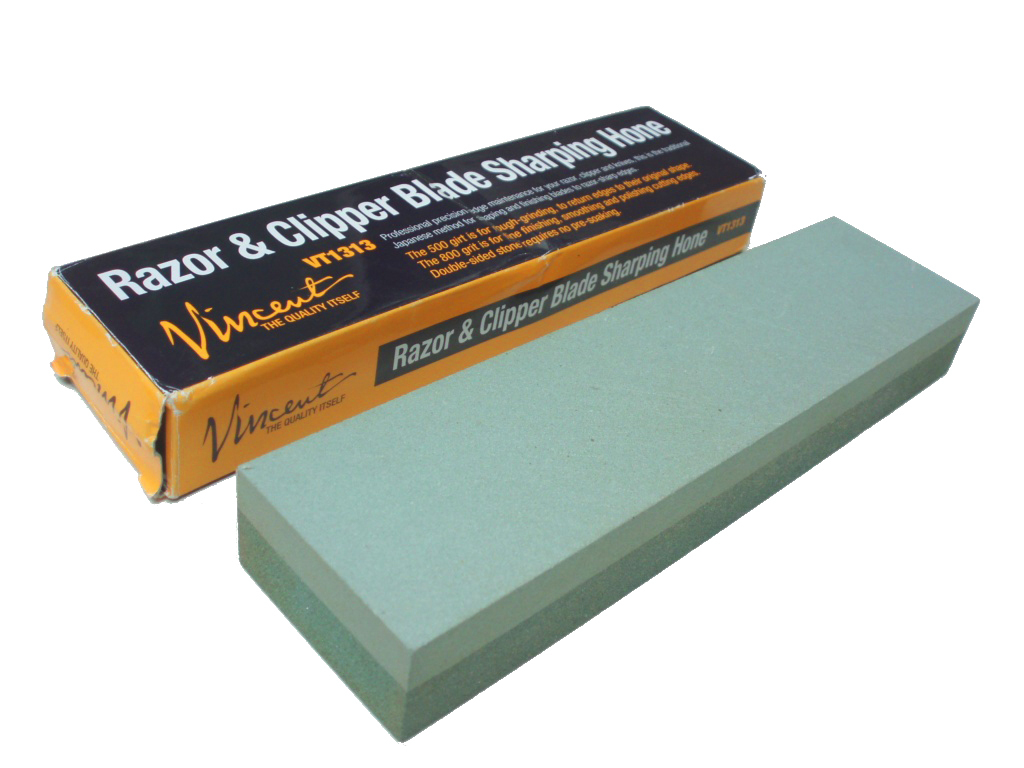 RAZOR & CLIPPER BLADE SHARPENING HONE
PROFESSIONAL PRECISION-EDGE MAINTENANCE FOR YOUR RAZOR,CLIPPER, AND KNIVES.
THIS IS THE TRADITIONAL JAPANESE METHOD FOR SHAPING AND FINISHING BLADES TO RAZOR-SHARP EDGES.
THE 500 GIRT IS FOR ROUGH-GRINDING, TO RETURN EDGES TO THEIR ORIGINAL SHAPE.
THE 800 GIRT IS FOR FINE FINISHING , SMOOTHING AND POLISHING CUTTING EDGES.
DOUBLE-SIDED STONE REQUIRES NO PRE-SOAKING.
8" in length, and 2" wide , and 3/4" thick
$10.95
AND $2.50 SHIPPING VIA USPS WITH TRACKING INFO