SEWICOB #VT160 37"  BARBER POLE DECAL, STATIC CLING, REUSABLE , GLOSSY VINYL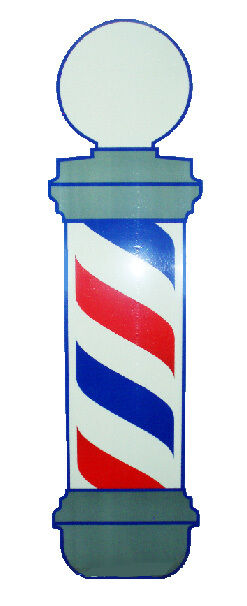 The symbol of barbers for centuries is now available without costing an arm and leg !
Shop owner will enjoy a big increase in business sales.
Removable  window decal made from glossy vinyl sticker.
Size :10" X 37"
$10.00 FOR ONE DECAL AND $FREE$ SHIPPING VIA USPS WITH TRACKING INFO