ZADRO #ZDW05   Z'FOGLESS  3X-1X TELESCOPING SHOWER SHAVING MIRROR  CHROME FINISH
The perfect shave requires the perfect conditions. Dermatologists recommend shaving, cleansing, and exfoliating your skin in the shower. The hot water and steam allows your hair and skin to soften so that the razor can shave more efficiently.

The Z'Fogless™ Telescoping Shower Mirror is specially designed to run hot water straight from your shower into the mirror to ensure a fog-free reflection every time. The 1X magnification is great for all-around viewing while the 3X magnification is perfect for getting up close and personal when shaving smaller, sensitive areas of your face.
Includes a dual razor/accessory holder and easily mounts to any standard shower head. The telescoping arm adjusts from 14" to 19", while the mirror head pivots for optimal viewing.
Available in a flawless chrome finish.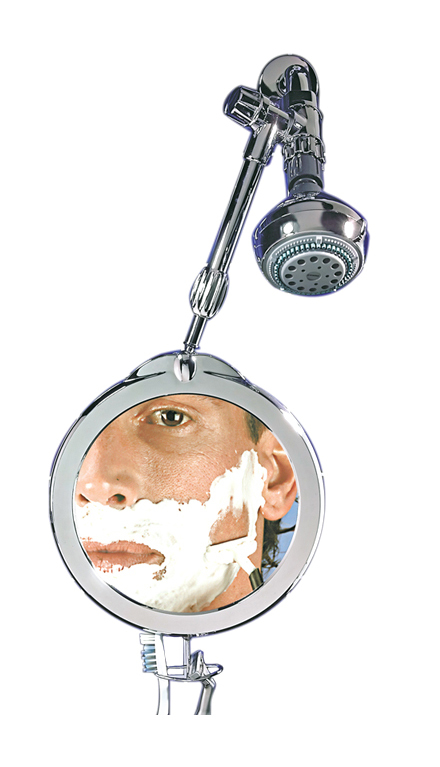 Features:
Fogless Mirror Remains Clear Even in the Steamiest Environments Without the Use of Special Sprays or Coatings
Telescoping Arm for Easy Length Adjustment and Positioning
Dual-Sided with 3X and 1X Magnifications
Razor Holder
  $99.99 AND $15.00 SHIPPING VIA USPS WITH TRACKING INFO